Protecting Microsoft Admin Portals with Conditional Access
As of June 2023, this feature is still in Preview.
In Conditional Access policies, a new resource allows you to target the Microsoft Admin Portals (Preview) admin centers. Currently, this resource includes:
Azure portal
Microsoft 365 admin center
Microsoft Entra admin center
Exchange admin center
⚠️SharePoint admin center and Security and compliance Microsoft Purview portal  SharePoint are not yet part of these portals.
The 'Microsoft Admin Portals (Preview)' app applies only to interactive sign-ins to these admin portals.

Connections to underlying resources or services such as Microsoft Graph or Azure Resource Manager APIs are not covered by this application. These resources are protected by the Microsoft Azure Management app.
So if you also want to control access to these types of resources, you will need to add 'Microsoft Azure Management' to your Conditional Access policy.
To configure a policy based on these admin portals: Target resources > Select Apps > Select > Choose Microsoft Admin Portals (Preview).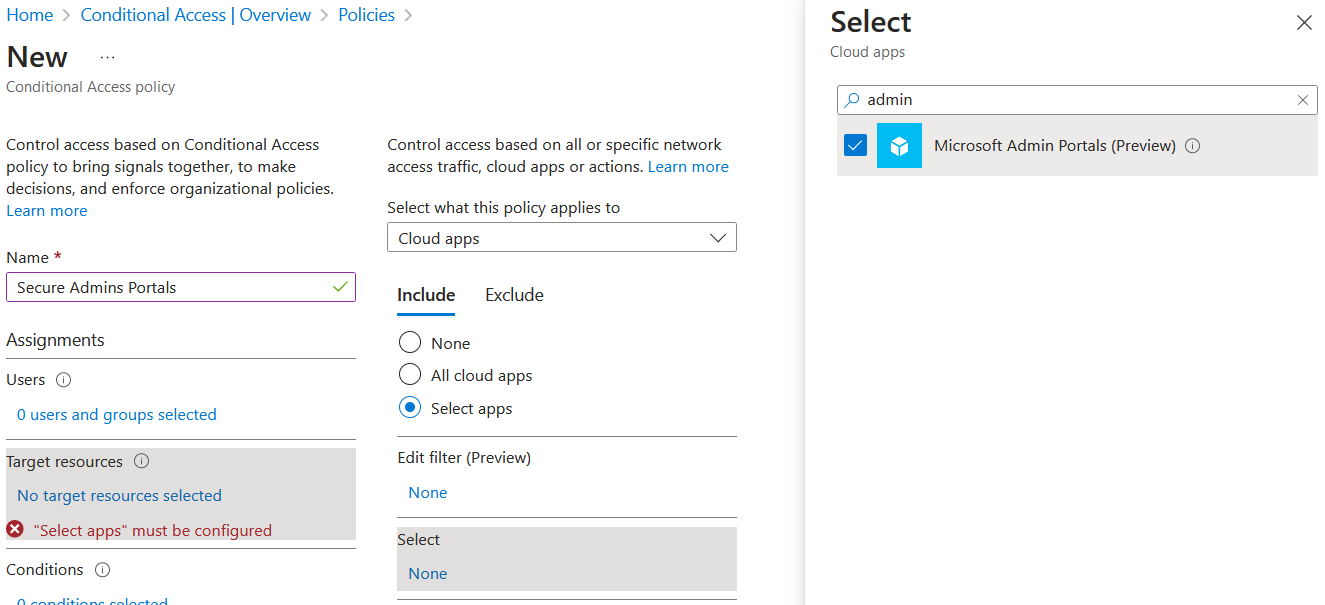 For more information, refer to the Microsoft documentation.